Massachusetts Prevailing Wage Law
The Massachusetts Prevailing Wage Law establishes minimum hourly wage rates for workers on public construction projects, and operators of vehicles and equipment engaged by public entities for public works projects (including trash and recycling truck drivers).
Before soliciting bids for any public works project, the public awarding authority must obtain a prevailing wage rate schedule from the Massachusetts Department of Labor Standards. Each prevailing wage rate schedules contains a list of job titles and the corresponding wage rate. Every employee performing work that is covered by the prevailing wage rate schedule must be paid the wage rate that corresponds to the type of work they are performing. If an employer fails to pay its employees the total prevailing wage rate it has violated the Massachusetts Prevailing Wage Law, and the employee is entitled to recover three times the actual wages they should have been paid.
Common prevailing wage violations that employers commit include the following:
Intentionally classifying an employee at a lower paid occupational classification that does not correspond to the type of the work the employee is actually performing.
Taking a deduction from the prevailing wage hourly rate based on health and welfare insurance, pension or supplemental unemployment contributions in excess of what the employer actually contributes on an employee's behalf for these types of benefits.
Failing to pay prevailing wage for all hours worked on a public works jobsite.
Failing to pay overtime wages at one and a half times the employee's prevailing wage rate.
Misrepresenting the wages paid to the employee on prevailing wage payroll certifications submitted to the public awarding authority
Attorney Adam Shafran is a top rated Boston, Massachusetts Prevailing Wage lawyer serving workers across Massachusetts including the local communities of Boston, Brockton, Brookline, Cambridge, Dedham, Fall River, Lowell, Lynn, Needham, Newton, Quincy, Springfield, Waltham, Worcester and more. Call Attorney Shafran to discuss your prevailing wage case.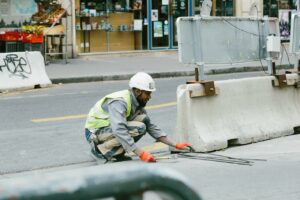 The term "prevailing wage" refers to the minimum hourly wage rate that must be paid to workers on public works projects in Massachusetts. The prevailing
Read More »
On December 7, 2022, the Massachusetts Department of Labor Standards issued an update to its Topical Outline of Massachusetts Prevailing Wage Law. This outline provides
Read More »
The Massachusetts Appeals Court has held that where a trash collection company entered into a five-year contract with a Massachusetts municipality, the company was obligated
Read More »
HAVE A QUESTION ABOUT A PREVAILING WAGE VIOLATION?