Know Your Executive Contract
Executive Employment Agreements are almost always complex legal documents that require high level of legal understanding and insight. The list below contains some of mostly commonly found clauses in Executive Employment Agreements.
Base salary
Signing bonuses
Commission structure
Equity packages
Benefits (Medical, Dental, Life,
Long/Short Term Disability, 401(k), vacation, sick, holidays)
Travel package
Severance
Definition of Good Cause
Definition of Good Reason
Non-compete clause
Non-solicitation clause
Confidentiality clause
Arbitration clause
Accelerated vesting clause
Anti-dilution clause
Anti-buy back provision/force company buy back provision
83(b) exercise provision
Anti-forfeiture clause
Change in Control clause
Single trigger and double trigger clauses
Insurance clause
Indemnification clause
Specified employee clause
Section 409A clause
Section 280G clause
Attorney Shafran has ample experience representing, advising and negotiating the terms and conditions of Executive Employment Agreements across an array of industries.
A U.S. District Court judge has denied a motion to dismiss a Virginia-based employee's Massachusetts Wage Act and 151 discrimination claims, finding that the employer's
Read More »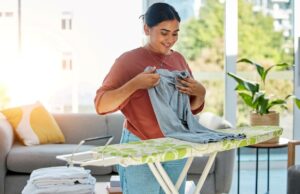 Domestic workers play a vital role in households across Massachusetts, providing essential care and support for families and individuals. However, they are often subject to
Read More »
The U.S. Court of Appeals for the First Circuit has reversed a District Court decision dismissing a CEO's claim for unpaid severance, finding that the
Read More »
HAVE A QUESTION ABOUT EXECUTIVE EMPLOYMENT AGREEMENTS?