Ensure You Get Your Minimum Wage
Effective January 1, 2023, the minimum wage is $15.00 per hour in Massachusetts. 
The minimum wage rate applies to most employees in the commonwealth. One large exception is wait staff, service employees and service bartenders. Their employer may pay them a service rate equaling $6.75 an hour if they regularly receive tips of more than $20 a month. However their average hourly tips, when added to the service rate, must equal to or exceed the basic minimum wage.
An interesting addition to the Massachusetts Minimum Wage Statute is that "in no case shall the Massachusetts minimum wage rate be less than $0.50 higher than the effective federal minimum rate." Federal minimum wage law triumphs State law in the sense that states are prohibited from enforcing a minimum wage that is less than the mandated federal minimum wage rate. Whichever law provides the most protection will apply. States are free to increase the minimum wage in any manner in which they like.
A 2008 Amendment to the Massachusetts Wage Act simplified the award of treble damages in wage act violation cases. The amendment takes discretion away from the court and makes treble damages a mandatory award.
Specifically, the statute states that "an employee so aggrieved who prevails in such an action shall be awarded treble damages, as liquidated damages, for any lost wages and other benefits and shall also be awarded the costs of the litigation and reasonable attorneys' fees."
Thus, even an employer who has a good-faith, reasonable basis for its actions will be liable for treble damages in the event of a violation of state wage laws. Prior to this 2008 amendment treble damages were discretionary and punitive in nature and would have only been available to punish willful misconduct.
The amended law was a direct action by the legislature to address the Supreme Judicial Court's interpretation of awarding treble damages. The law is also meant to incentivize employers to comply fully with the Massachusetts wage and hour laws, especially those laws pertaining to overtime pay, minimum wage, pooling and distribution of tips, misclassification of independent contractors, and retaliation against employees who seek payment of wages.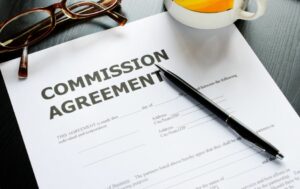 As an employee who receives commissions, it is important to understand your rights and protections under the Massachusetts Wage Act. The Wage Act provides various
Read More »
The Massachusetts Supreme Judicial Court has ruled that the state prevailing wage statutes are not preempted by federal railway law and lowers the pleadings threshold
Read More »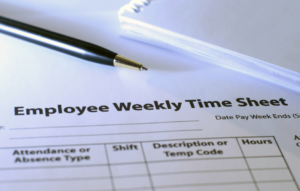 Many employees in Massachusetts are required to be "on-call" outside of their regular working hours, which means that they must be available to work if
Read More »
HAVE QUESTIONS ABOUT A MINIMUM WAGE VIOLATION?